"

My mission in life is not merely to survive, but to thrive; and to do so with some passion, some compassion, some humor and some style. " - Maya Angelou
Bio
         Already on the 2nd release of a new album this year, Woman Willionaire has barely scratched the surface. Her albums focuses on a standpoint in her life where creativity meets her again by shedding a different light. Her main style of genre has been R&B, but she is not shy to many others. Her biggest inspirations over the years have been Whitney Houston, Mariah Carey, and Alicia Keys.
         Born and raised in Houston, Tx, she stayed around music and dancing and living a busy lifestyle. As a young child, she performed on many stages either singing, cheerleading, dancing or receiving an award. Though shy to a lot, that did not stop her to stay in someone's spotlight. However, it wasn't until years later that she would decide to sing professionally. 
          Her ear for music is unique and interesting to say the least. Though she didn't go to school for mastering music, she has a way of bringing instruments and beats together forming a different sound. She doesn't mind holding on to her originality while she creates and gives credit where it is due when it is given. 
         When she speaks about her music, you can expect direct input about it and what it was from. In earlier interviews about who she is and her latest music, she was releasing her new r&b single "Rich In Poverty" that talked about her struggles as a young child living in an apt complex and how they made it through those times. Her interviews were featured in a tumblr article, github article and a few blogs.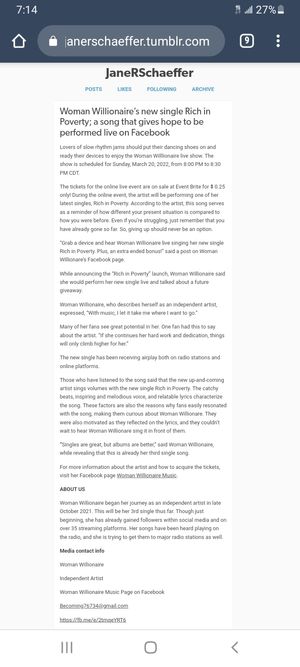 Press Photos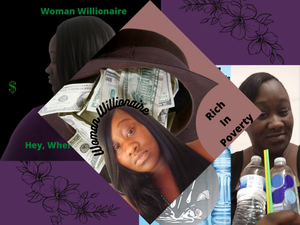 Short promo of Rich In Poverty
New Album, "Scrutiny PART 1"